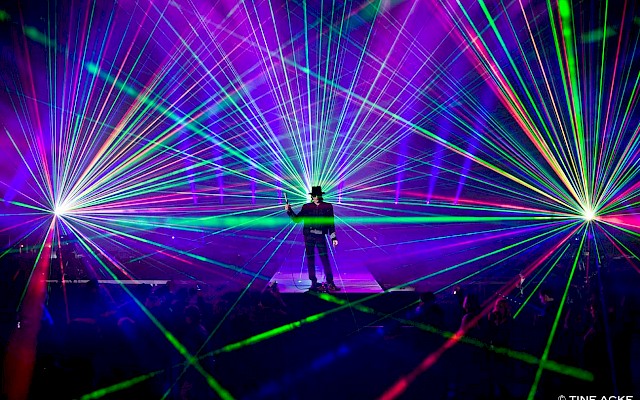 Laser
Pure Emotion
With our laser designs, we create impressive emotions and concepts that will embrace your audience.
Brilliant colours and shapes will inspire the imagination of your audience. Independent of the chosen projection surfaces or show space requirements, our laser show productions deliver pure fascination.
For any event, should it be indoor or outdoor, we have a suitable laser system configuration and programming for your event requirement.