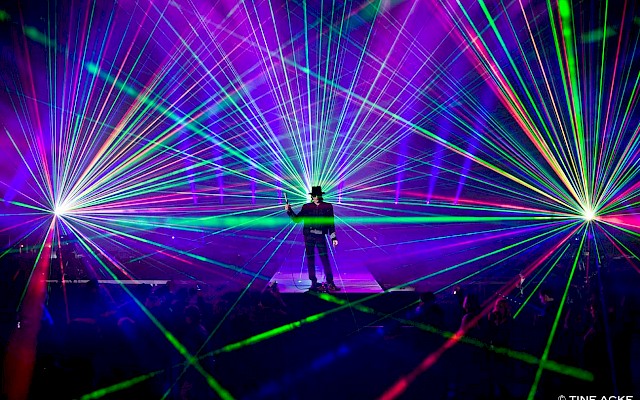 Laser systems and shows
Pure Emotion
At LKE, we specialise in laser show designs that evoke impressive emotions and captivate your audience. Our laser show productions are carefully crafted to deliver perfect graphic projections, regardless of the chosen projection surfaces or show space requirements.
We ensure that the visual impact of our laser shows is of the highest quality and inspires the imagination of your audience. Whether your event is indoors or outdoors, we have suitable laser system configurations and programming techniques to meet your specific requirements. Our team of experienced professionals understands the technical intricacies of laser show productions and meticulous programming to deliver an immersive visual experience that leaves a lasting impression.
By choosing LKE for your laser show needs, you can expect a tailor-made production that showcases brilliant colours, beautiful shapes, and flawless projections. We are committed to bringing your vision to life and providing your audience with an unforgettable laser show experience that ignites their imagination.