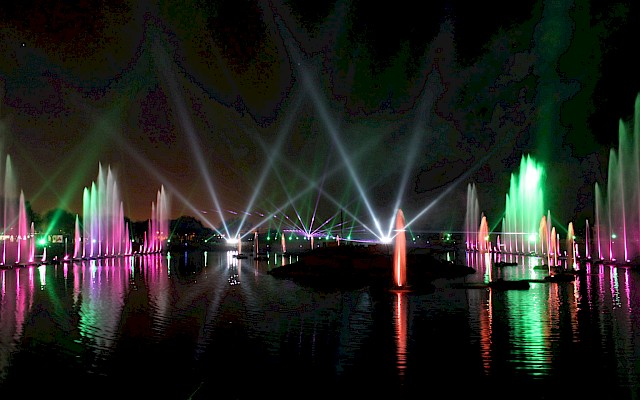 Fountains
In the meantime, LKE is one of the largest suppliers of fountains and water show systems in Europe. Our offer includes several hundred infinitely controllable fountains of 0-20m, 0-30m, as well as high fountains up to 70m.
We also offer you the complete infrastructure for the installation of the water show facilities.
Self-floating pontoons for installation of the entire water show technique, pelvic systems and the entire power subdistribution are perfectly matched to the system. All from one hand.
Your imagination to design your water show whether floating on a body of water, or on land in a pool there are almost no limits.
No matter if you plan your event in Germany or any other location in the world. We take care of the customs clearance and handling of the entire technology as well as delivery to the venue.